Water Polo Summer Opportunities Summer Drop-In Classes: Beginning June 21, the Daniel Meyer Pool will offer water polo classes on Wednesdays from 6-7:30pm for just $4. This is a wonderful opportunity to maintain your skills over the summer. All ages are welcome! Regular Fall Season: Practice for the Ashland High School fall season (exclusive to high school students) will commence in August. Please frequently check our website for updates and to register for the fall season. For more information, visit ashlandwaterpolo.org.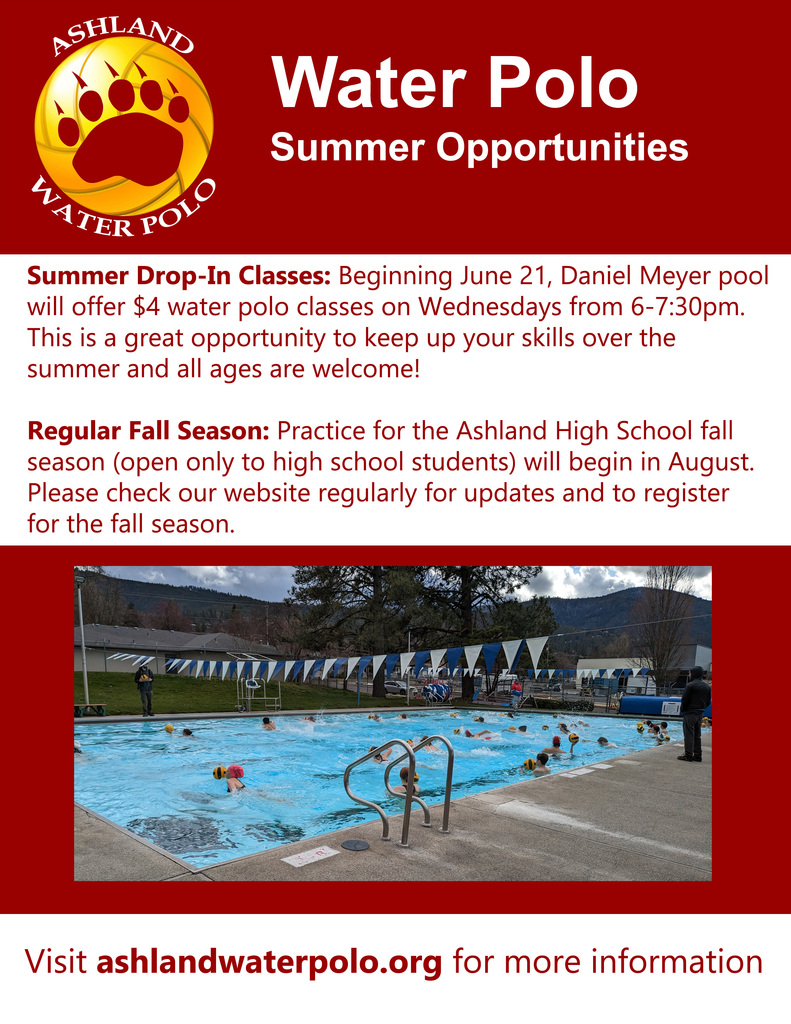 🍎📚✏️ Happy Teacher Appreciation Week! 📚✏️🍎 As we celebrate #TeacherAppreciationWeek, join us as we express our deepest gratitude to all the teachers who have dedicated their lives to shaping our minds and nurturing our hearts. Their passion, patience, and unwavering support have made a lasting impact in countless lives, inspiring generations of students to reach their full potential. We'd love to hear your stories in the comments below. Share an experience with a teacher who has impacted you or someone you know. Let's show our appreciation and remind them how much they mean to us. Feel free to tag your school and use the hashtag #TeacherAppreciationWeek to join the conversation.🏆💖 #TeacherAppreciationWeek #ThankATeacher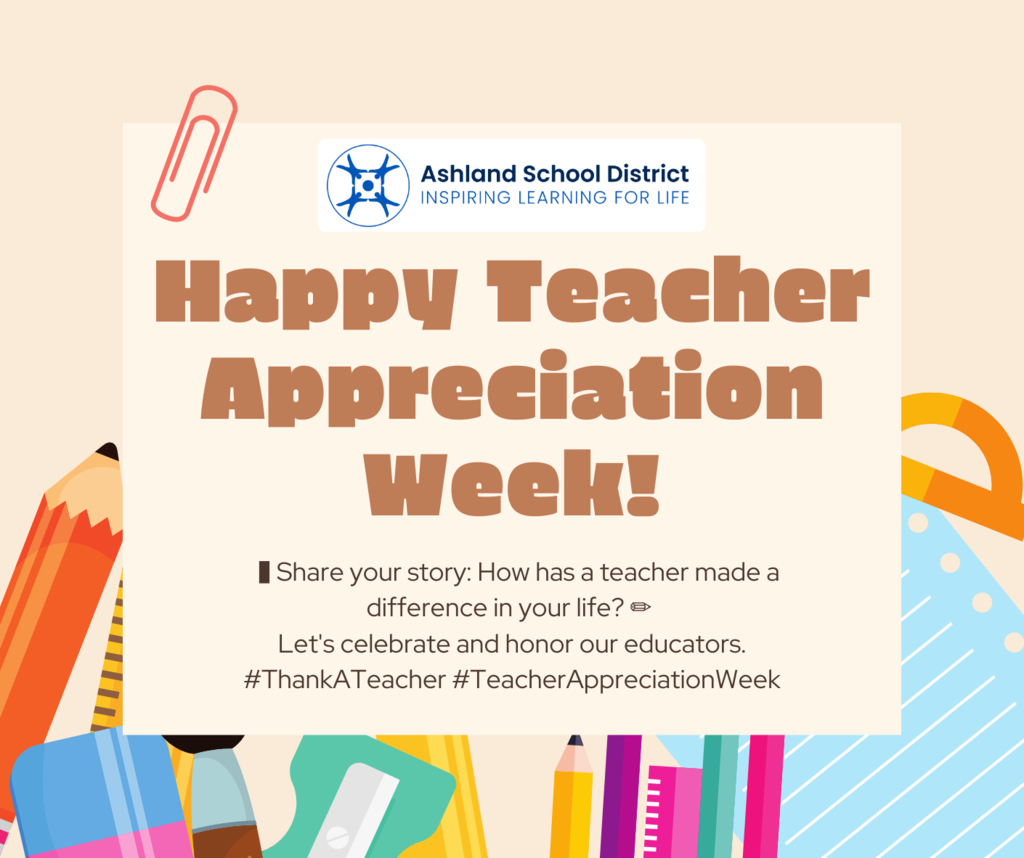 Ashland School Board Innovation Committees Ashland Families, Students, and Community Members - The Ashland School Board recently voted to create a series of Innovation Committees focused on some key areas that are of great importance to the district's operations and strategic plan. These committees will gather information and present their ideas to the Ashland School Board. We are seeking those with skills, insights, and broad perspectives to help envision schools for the future for ALL Ashland children. At this time, the three committees we are moving forward with are: • Calendar and Schedule; • Re-imagining High School; and • Enrollment: Attracting New Children and Families to Ashland. Two meetings will be held this year and work will be scheduled to continue next fall. Committees will be comprised of a number of constituent groups including community members, family members, teachers, administrators, and students. If YOU are interested in learning more or serving on one of these committees, please take a moment to fill out this form to let us know by April 30, 2023. Click the link below for detailed information and to apply:
https://www.smore.com/0e5j9-school-board-innovation-committees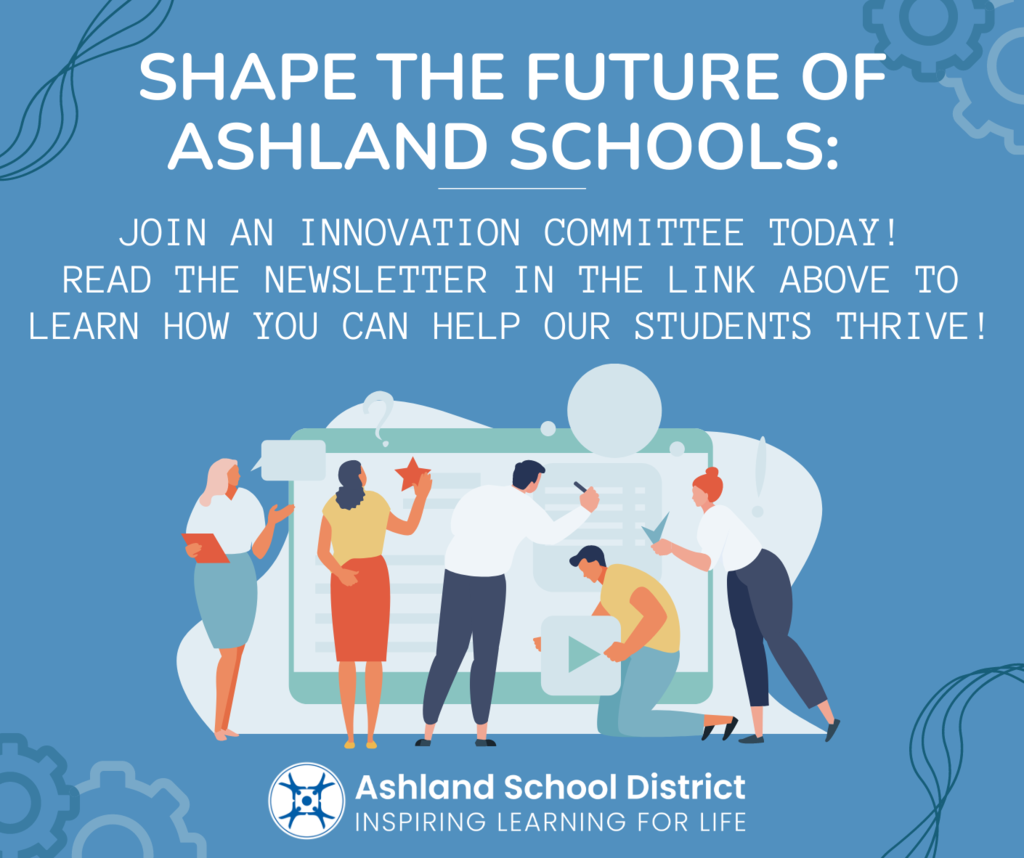 Due to the recent snow days in February, we will be using two of our make-up days. Please take note of the updated school calendar that shows a full day of classes on April 17th and June 14th, and a half day on June 15th (the last day of school) The link below will take you to the web page where the new calendar can be viewed and downloaded.
https://www.ashland.k12.or.us/page/school-day-calendars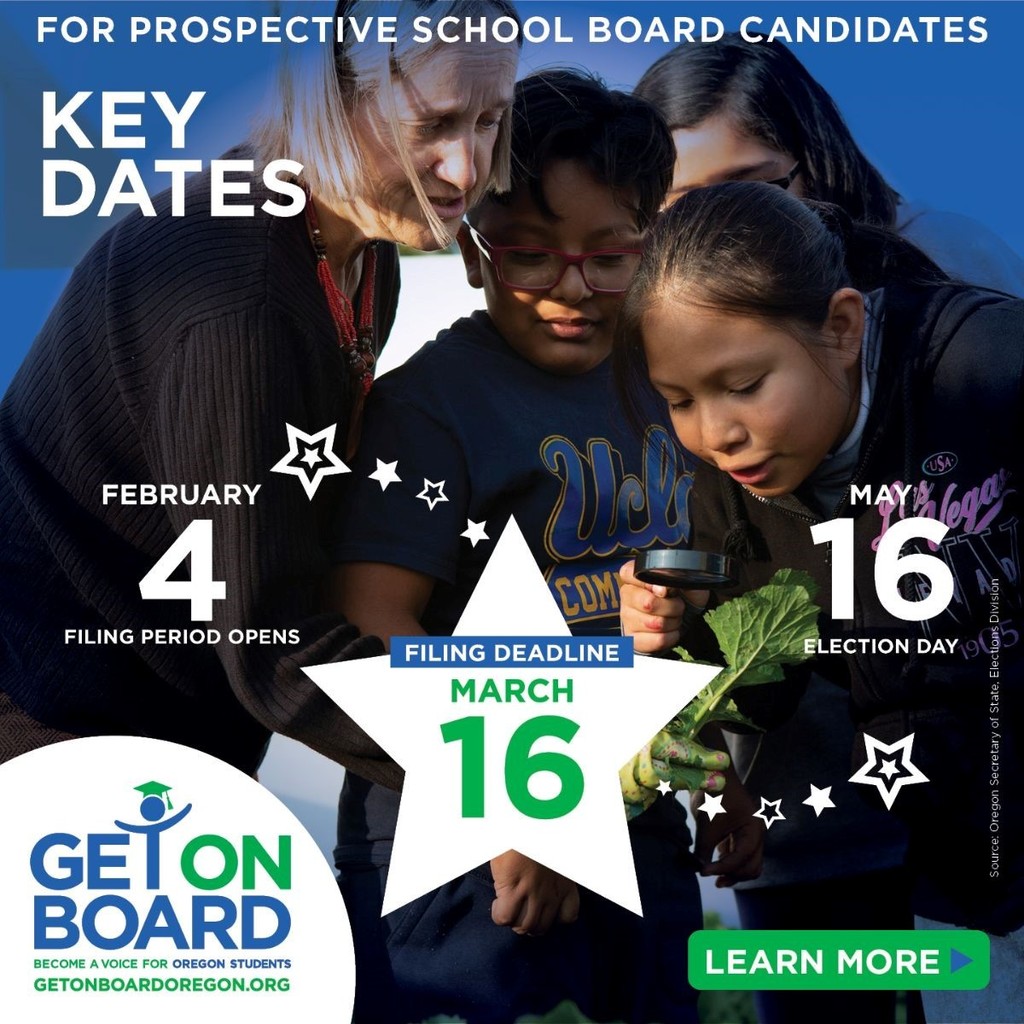 Ashland Connect students had a blast on their field trip with TRAILS students to the pumpkin patch! Cider, hayrides, animals, and of course picking the perfect pumpkin were all part of the fun. Thank you TRAILS for including us in a wonderful fall field trip!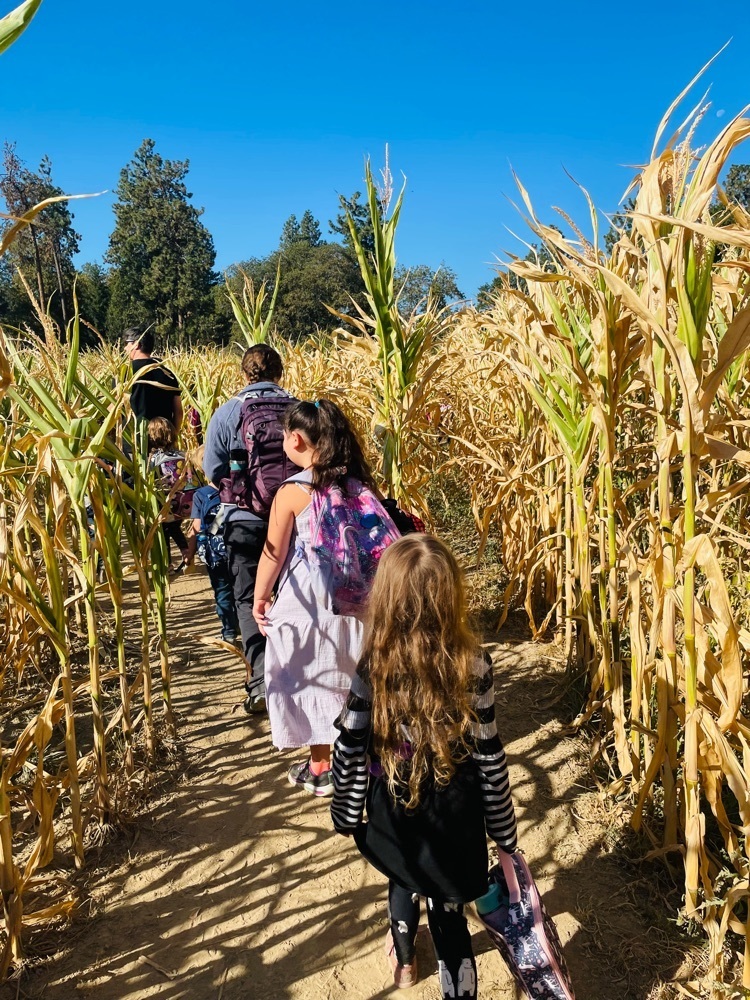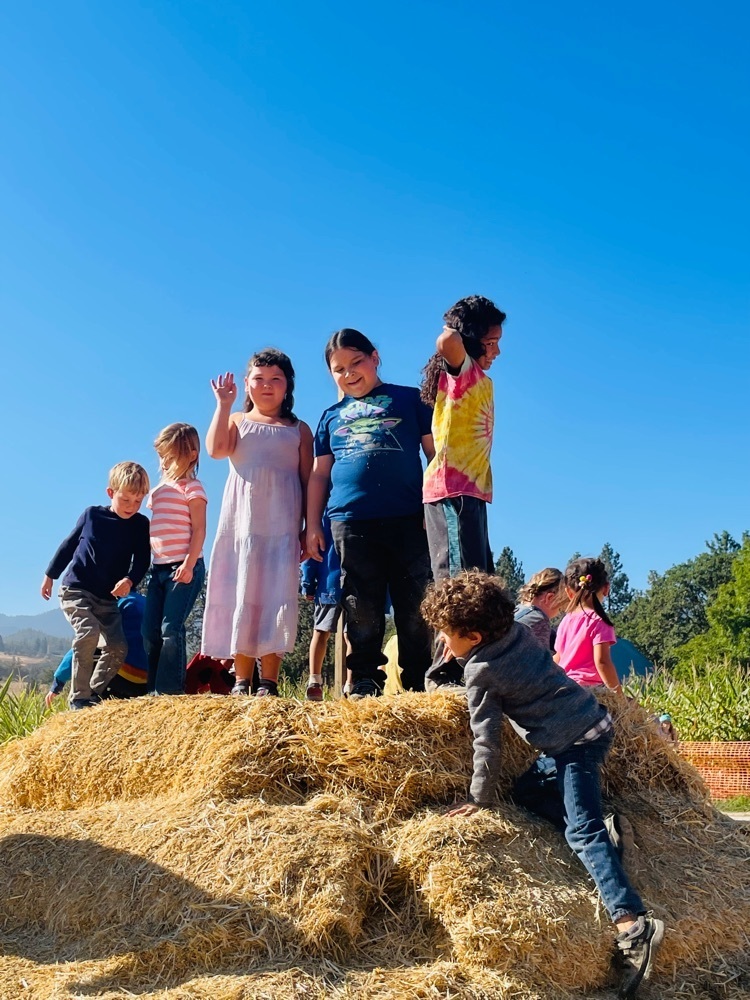 Ashland Connect at TRAILS is now enrolling students for the 2022-23 school year. Wondering if Ashland Connect (a public K-8 academy in the Ashland School District) is right for your child? Our program has been designed intentionally as an online academy without the requirement of synchronous learning, all while offering the support and connection of a certified teacher here in our community. There are also optional field trips, student activities, and access to clubs, athletics and more! Contact us to learn more and see if this is the option that your family's been looking for.

All TRAILS Outdoor School families are welcome! Please mark your calendars for the special kickoff for the 2022-23 school year.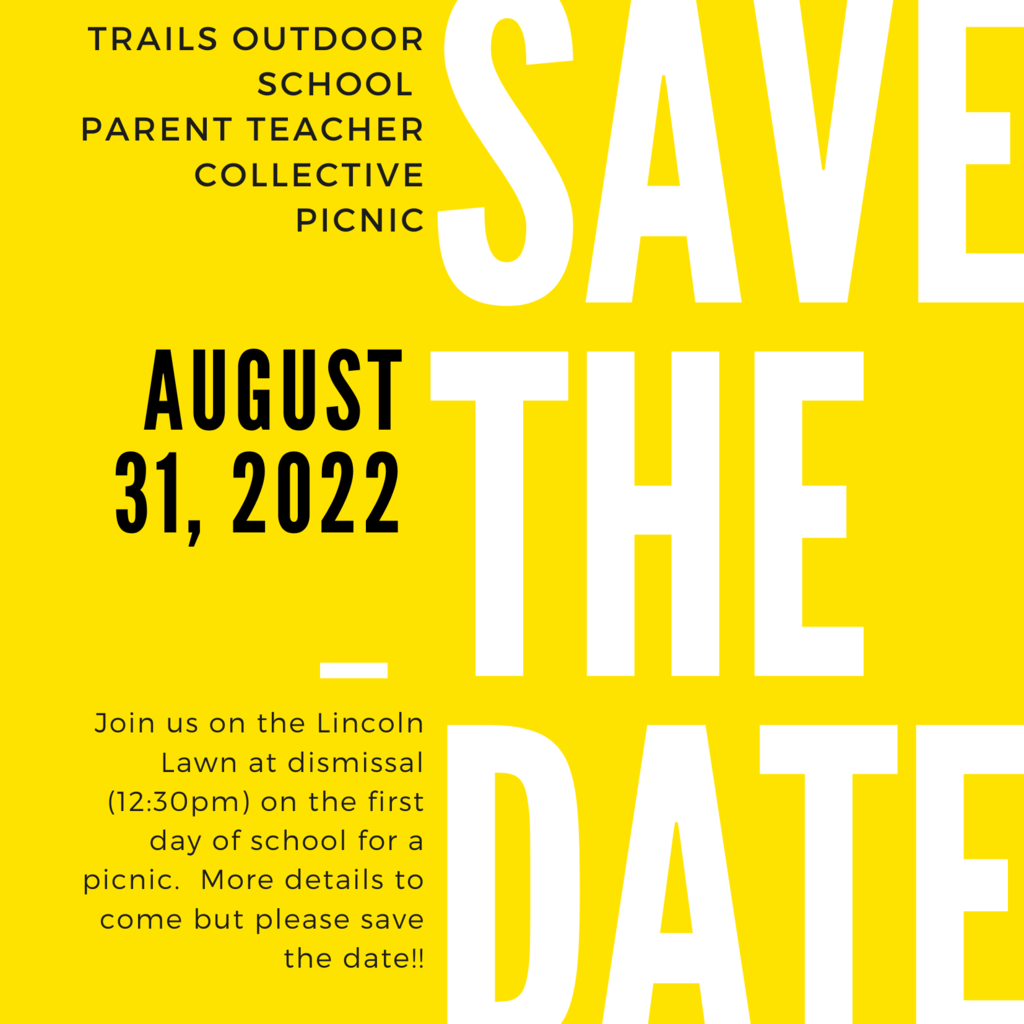 Verizon hosts 10th Annual Backpack and School Supplies Giveaway Jackson County, Ore. — Inflation has taken a toll on families in more ways than anyone could have imagined. But, there are a few things that still have to be done no matter what, like making sure your children have back-to-school supplies. For parents who are struggling and need extra help with that, the Cellular Connection for Verizon is hosting their 10th Annual Backpack and School Supplies Giveaway. "Every location we have around the country gets from 150-200 backpacks every year and they come filled with school supplies from folders, rulers, paper, pencils and pens," said Daniel Varela, District Manager for Southern Oregon TCC Verizon. According to Varela, they have four locations in Southern Oregon and the event will take place July 31 from 1:00-4:00 p.m. "We ask that when you do show up that you bring your child with you so we can hand them the backpack," Varela said. "We just encourage everyone to come out, we will have food vendors and games for everyone to enjoy as well." The locations are: Grants Pass 498 Union Ave 142 NE Terry Lane Medford 1779 N. Riverside 1315 Center Drive "We have five $10,000 scholarships we will be giving away as well across all our locations," Varela said. "There's a little QR code that we can get them signed up for the potential to win one of these $10,000 scholarships, so when they come get a backpack we'll help them out with that part as well." They will be announcing the winner a few weeks after the giveaway and will contact each person that won. See the original story here:
https://ktvl.com/news/local/backpack-and-school-supplies-giveaway-verizon-cellular-connection-folders-rulers-pens-pencils-southern-oregon-scholarships

The Ashland Grizzly Football Team is pleased to bring back its GRIZZLY FOOTBALL KIDS CAMP! This camp is for kids in 3rd-8th grade. The camp will be held on the Ashland High School Grizzly Football Fields JUNE 27-30 from 10-noon. $25/player To learn more click the link below for the brochure, or visit the website & register!
https://5il.co/1bwim
https://ashlandfootballclub.com/

AHSA will be hosting a volleyball camp for boys and girls grades 4th-8th starting August 2-4th from 4-6pm at Ashland High School. Please see the printable form below to sign up!
https://5il.co/1bwin

Get ready for the 13th Annual Monster Dash Run for Education! This year's race is back in Lithia Park on Saturday, October 30th, or you can sign up to run the race virtually from anywhere October 22nd – 31st. 1-mile Fun Run/Walk 5k Run/Walk 10k Run Walk, run or zombie stroll for this annual family-fun event that supports grants in Ashland public schools. This one-of-a-kind race is presented by Lithia 4 Kids, the Ashland Kiwanis Club, and the Ashland Schools Foundation (ASF). This year the in-person races at Lithia Park will be modified for COVID safety, with mask requirements, staggered race-wave start times and locations, and limited numbers per race to allow for social distancing. All racers receive finisher's medals, plus fun-filled race packets and giveaways for youth 18 and under! Register NOW for early-bird pricing for adults (thru Oct 13…kids are always $10) and before the race time you want fills up. Go to
www.AshlandMonsterDash.com
to sign up the whole family and get more info about this year's race, online contests, silent auction and prizes!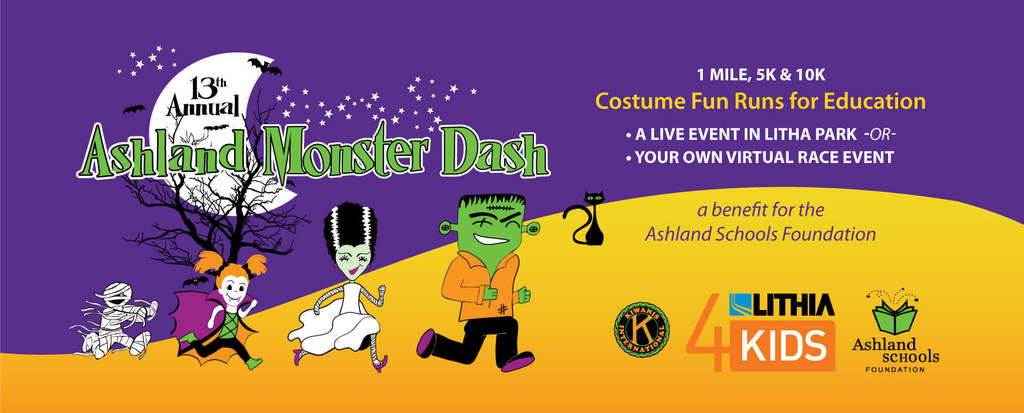 This year we'll once again be using i-Ready to get to know your student and what they know and don't know, so we can help them on their learning path! Learn more about i-Ready here: i-Ready.com/Tour.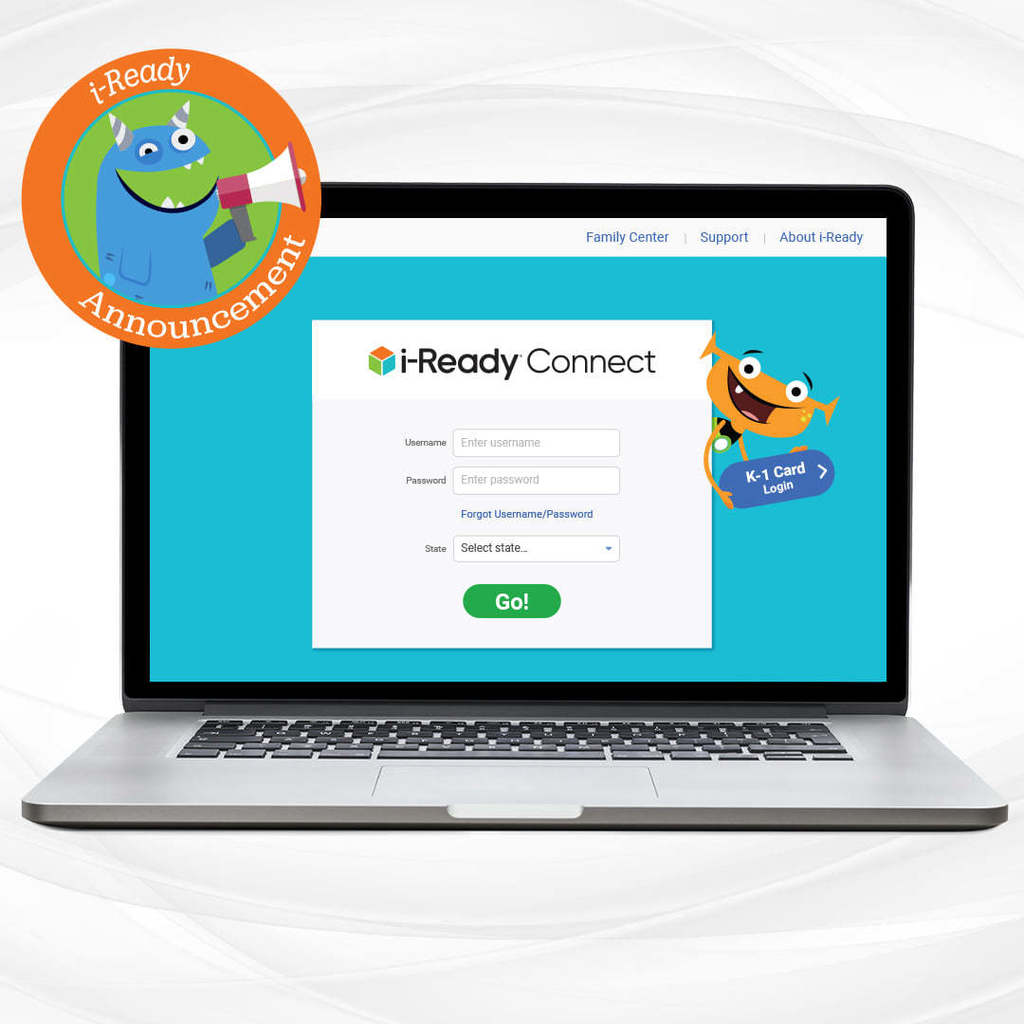 A Message from Amanda Groover: "Hello families and welcome to the "real" week 1 of Ashland Connect! A few updates and reminders: - All classes go live tomorrow, September 8th- woohoo! You likely will not be able to see courses until tomorrow morning. Family Orientation Night, with an Edgenuity trainer, is tonight! K-5 is at 5:30 and 6-8 will be at 6:30, both via zoom. I emailed a link to this last week and it can also be found in our Friday newsletter that Maddi sent out. Let me know if you didn't get it and nee the link! I'll also send the recording for those unable to attend. I have kept my schedule clear of all family meetings tomorrow and the rest of this week, other than initial meetings, so I can be available to help troubleshoot any issues that arise in our first few days. Unfortunately, there is a delay in our K-5 workbook delivery. However, all of the workbooks are available digitally to you. Students can either fill them out digitally or print to use. If you are unable to do either of these options, please let me know asap and we will print the first several days of lessons in each core subject for you today. They will be ready for pickup this afternoon. My apologies abut this delay. We do expect this will be solved this week and I will be in touch when the full workbooks are here. I am so excited to start the year and this special journey with you all- please feel free to reach anytime as needed!"

A Message from Brian Ruby (Special Education Teacher) Please join us in welcoming Brian Ruby to Ashland Connect! When we learned that Rebecca was not going to be able to join us at JMOS and Ashland Connect (as her responsibilities at the high school shifted) we went on a search to fill her big shoes. We are excited to have found that person. Brian will be joining us as our Special Education teacher and we couldn't be more excited for him to join our team! "Hello everyone, I am so excited to join Ashland Connect and Ashland School District. I come to Ashland from the Portland area where my wife and I recently moved from with our youngest child. Moving to Ashland is a bit of a homecoming for me as I lived here for almost ten years prior to moving away. I am a SOU graduate and have spent the last three years teaching special education. I have experience teaching English, history, math and special education. I have also had careers as an investigative social worker and a clinical teen counselor. I enjoy coaching and outdoor activities like paddle boarding and hiking. My teacher wife and I love to travel and explore new things. We both now work in the district and cannot be more pleased with the Ashland community and the people at the Ashland School District.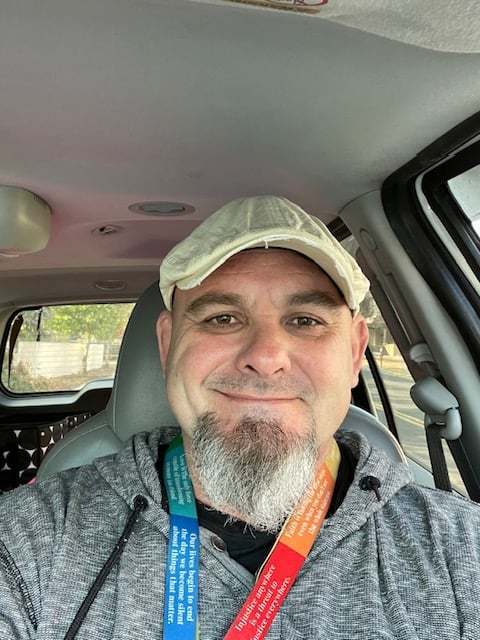 A year ago, we all experienced and witnessed how wide-spread community service can unite, mend, and restore hope. An ASD parent has initiated an inspiring and uplifting effort to make September 8 a day of community connection and care. Please join in this effort and make this day and many more full of gestures of kindness that ripple across our community and beyond.